Are my Employees Entitled to Vacation Pay?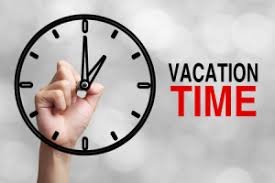 Many employees believe that they are entitled to vacation pay or other paid time off of work. Although this belief is widely held, especially in Michigan, most employees who think this are wrong.  While some employers in the State of Michigan are required to offer paid sick time, not all are required to offer paid vacation days. Employers with union or government contracts may have different rules to follow based on their specific contracts, but there is no general law requiring a Michigan employer to allow any paid time off for vacations.
Under the Paid Medical Leave Act, Michigan employers with 50 or more employees are required to offer 5 paid sick days to employees who are absent due to their own illness or injury, their immediate family member's illness or injury, absences related to domestic violence, and absences related to public health emergencies. These 5 sick days are accrued over time, so new employees are entitled to less time or none at all, depending on when they were hired and when they need the leave.  Employers with less than 50 employees are generally not required to offer paid sick time in the State of Michigan.
Although most employers are not legally required to offer paid vacation time, there are still many benefits to offering paid time off. When considering whether or not to offer paid time off, employers should consider how offering paid time off can attract and retain top talent in a competitive marketplace. High-performing employees will want to work where they feel they are appreciated and valued. If you do not offer paid time off, your top employees may think about looking for a company that does.
Another benefit to offering paid time off is that it allows your employees to take some time for themselves to relax. Rested employees tend to be happier and feel more fulfilled with their jobs. This translates to highly productive employees, and, in turn, satisfied customers. Well-rested employees are also less likely to injure themselves on the job.
Since most employers are not required to offer vacation pay, if they do decide to offer it, the amount of time off, length of the initial waiting period, and manner in which paid time off is accrued is completely up to the employer. Employers can also decide if they want to pay out unused time or forfeit it at the end of a benefit year and what happens to unused paid time upon termination.
There are many decisions to make when it comes to writing a paid time off/vacation policy.  Instead of trying to craft and administer your own policy, while ensuring compliance with state and federal laws and attracting quality employees, all on your own, why not let UAP help? We frequently assist our clients by providing recommendations for their vacation policies and giving them guidance on the decisions they need to make when it comes time to create or change a paid time off policy. Give us a call today to see how we can help you!