Biometric Time Clocks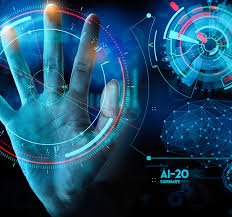 With biometric technology, payroll administrators, chief financial officers and controllers can eliminate the headaches of accurately tracking employee time and attendance.
Contrary to using badges, sign-ins or other ways of tracking employees, a biometric time clock assures that no employee can punch in for another, eliminating time fraud and reducing payroll costs. Because every person's biometric fingerprint, eye, face, etc. is unique, a biometric time clock provides a quick, accurate and reliable way to record in and out punches for each employee. That's why so many companies now utilize biometrics.
A biometric time clock ensures payroll accuracy simply by requiring each employee to be present; no cards or other credentials are needed. Losses due to "buddy punching", when one employee punches in or out for another, are eliminated. As a result, some companies report savings of up to 5 percent of total payroll cost. Using scheduling restrictions, unauthorized early-in punches and late-out punches are eliminated. Best of all, the hardware is typically less than 10 percent of the overall cost for a time and attendance system therefore biometric readers can be affordably placed in multiple locations.
The benefits of biometric-based systems are many:
No badges to issue, replace when lost or stolen, or recover when an employee leaves or is terminated. Their hand is their badge.
No more problems of employees buddy punching for their friends. After a biometric system is installed, many companies are stunned to discover how much buddy punching was costing them.
No more data entry errors when calculating payroll or recording attendance.
Not using time cards or badges yields a "green" solution.
A "Plug and Punch" feature enables some readers to be installed in less than 15 minutes.
SAVING TIME; SAVING MONEY
By verifying each employee's identity, businesses have added security and eliminated any opportunity for buddy-punching.
Businesses can monitor online who is at different locations throughout the day. In addition, employees can transfer from one cost center to another using the clock to record the time it takes to complete a project or make repairs. When needed, payroll can be done from a home office on the weekend because all data is transferable and accessible via the Internet.
Clients are able to produce daily overtime reports that alert them to problems right away, rather than waiting for payroll processing to spot problems. They also get daily reports that tell them who worked the day before, when they arrived and when they left.
WHY MORE AND MORE USERS PREFER BIOMETRICS
For most companies, biometrics ensure that employees earn a day's pay only when they are present to do a day's work. However, a biometric reader is more than a simple time clock. The time clock transmits the employee's in and out transactions to a company's time /attendance / payroll software. Multiple units can be networked into a central time and attendance record-keeping system.
Biometric readers are very accurate. Since the devices require only periodic cleaning, maintenance costs are kept low and the IT department doesn't complain. With a regular punch clock, time is not stored. This system does everything automatically. Its increased capability delivers more flexibility and lessens administrative duties.
A DAY'S WORK FOR A DAY'S PAY—GUARANTEED
Whether a company has 50 employees or thousands, biometric-based time and attendance terminals bring more accurate payrolls reducing labor costs. That's why more and more organizations are using biometrics as a quick way to enhance the bottom line. UAP has assisted many of their clients with biometric time and attendance systems.  Contact us if you would like more information.