Employees LOVE Perks!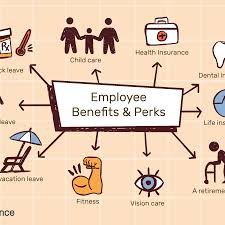 Employers who offer excellent benefit packages are more likely to attract and retain talented employees. When employees are offered exceptional benefit packages, they will be healthier, happier, and more engaged in their work. Read below to learn how your business can offer Fortune 500-style benefits without any of the expense or administration headaches.
Health Insurance
If your business is not already offering your staff health insurance benefits, you could be already losing good employees to your competition. When considering accepting a new position, most people want to know that they will be offered health insurance coverage within the first few months of their employment. Employees want to work for an employer that offers an affordable plan with good coverage.
Our benefits department can help you find a reasonable plan that works for your business. If you don't want to deal with the hassle of administering the plan, UAP will help with that too! Even if you already offer health insurance, UAP can work with you to remove the administrative burden of your current plan.
Dental and Vision Insurance
Offering dental and vision insurance can help improve your employees' overall health. Dentists don't just check for tooth decay, they also check for issues that could possibly indicate more serious health issues. Eye doctors can help employees who may suffer from eye strain and can help ensure that your employees are seeing clearly. After all, poor vision could negatively impact productivity and even cause safety hazards.
The good news is you can offer this coverage to your employees at NO COST to your business through UAP. Our dental and vision plans are affordable and can be 100% employee-funded. UAP will handle the administration of the plans so there is no extra work for you.
Life Insurance, STD & LTD
Life insurance can give your employees peace of mind knowing that if anything unexpected happens, their families will be taken care of. Short-term disability insurance provides your employees with the peace of mind knowing that a portion of their income will be replaced during injury, illness, or pregnancy. Long-term disability insurance provides your staff with the option to help cover costs from a chronic illness, disability, or disorder.
These plans can also be 100% employee-funded and UAP handles all of the administration.
AFLAC
Employers can offer a wide variety of coverage to their employees such as Accident Insurance, Cancer Insurance, Hospital Insurance, or any other available AFLAC insurance, with no administration fees.  AFLAC is 100% employee-paid and a great benefit to offer in order to attract and retain top employees.
Flexible Spending Accounts
Flexible spending plans allow for tax-free deductions and spending for unreimbursed medical expenses and/or dependent childcare. Not only does the Flexible Spending Account plan help employees pay for out-of-pocket medical expenses, it also saves both the employee and employer money by reducing taxable income.
UAP will not only manage your employee contributions but also process their requests for reimbursement so you don't have to worry about verifying proper payments or available funds.
401(k)
UAP works with the most well-known and highest-performing fund families available, including American Funds, Vanguard, BlackRock, Fidelity, T Rowe Price, Franklin, and more. With UAP's multiple employer plan, you have the ability to choose the plan you want to offer, including safe harbor and profit-sharing plans. You also set the parameters for employee eligibility and you don't even have to pay the employer-related costs that you, as the employer, would normally have to pay.
UAP will notify your employees when they are eligible to participate, as well as process the necessary paperwork, making this a truly hassle-free benefit for the employer.
Don't delay. Help your employees care for themselves by taking a look at all of the benefits offered by UAP!