Employer Requirements Under the Americans with Disabilities Act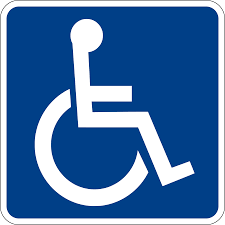 The Americans with Disabilities Act of 1990 (ADA) prohibits discrimination against a qualified individual with a disability for employers with 15 or more employees. The ADA makes it illegal to discriminate against a disabled individual when it comes to hiring, pay, training, terminating, and all other employment-related activities. The ADA also prohibits employers from retaliating against an employee or applicant for asserting their rights under the ADA.
What is a Disability under the ADA
A disability is defined by the ADA as a physical or mental impairment that substantially limits a major life activity such as hearing, seeing, speaking, breathing, and walking. The impairment must also be for a long-term duration. For example, an individual with a broken leg may have an impairment, but the impairment will be short-term so it is not covered under the ADA.
What are Essential Functions
An individual must also be qualified to perform the essential functions of the job with or without reasonable accommodation. Essential functions are the reason that a job exists and consist of the major tasks that any person in the position must be able to do. Employers should carefully examine each job to determine which functions are essential to performance. Some of the factors to consider when making this determination include whether the reason the position exists is to perform that function; the number of other employees available to perform the function; what are the consequences of not performing the function; and the degree of expertise or skill require to perform the function. A well written job description will identify the essential functions of a position.
What is a Reasonable Accommodation
A reasonable accommodation is any change or adjustment to a job or work environment that permits a qualified applicant or employee with a disability to participate in the job application process, to perform the essential functions of a job, or to enjoy benefits and privileges of employment. Examples of reasonable accommodations include acquiring or modifying equipment or devices, job restructuring, modified schedule, reassignment, providing readers and interpreters, and making the workplace readily accessible to and usable by people with disabilities.
It is a violation of the ADA to fail to provide reasonable accommodation to the known physical or mental limitations of a qualified individual with a disability, unless to do so would impose an undue hardship on the operation of the business. An undue hardship means that the accommodation would require significant difficulty or expense. Factors to consider when determining whether an accommodation is an undue hardship include the cost of the accommodation, the employer's size, financial resources, and the nature and structure of its operation.
If you are struggling with ADA compliance, let the experts at UAP help! Give us a call at 586-468-3300 today to see how we can guide you through this confusing process.