Holiday Pay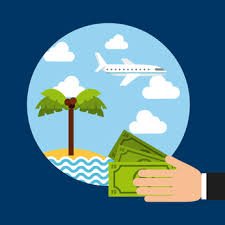 Cold weather, holiday lights, and crowded stores – the holiday season is right around the corner! But how do you handle all of those upcoming days off when it comes to your staff? How much time off do you give them? Do you pay them for all of the time off? What if you have the type of business that is not able to shut down just because it's a holiday?  How do you convince employees to be productive at work when their family is at home feasting on turkey dinner? These are questions that many employers face around the holiday season.
Legally speaking, Michigan employers are not required to pay employees any additional time for holidays, including working on a holiday, unless a union or government contract stipulates otherwise. However, since most employers do pay holiday pay, it may be wise to offer this perk in order to remain competitive in the job market.
There are generally two types of holiday pay: the first is pay for holidays in which employees do not actually work on the day of the holiday. Many employers opt to pay employees their regular pay rate for the number of hours they would normally work on the day of the holiday. Some employers even go a step beyond and include pay for days off of work that are not necessarily considered holidays, such as New Year's Eve and Black Friday (the day after Thanksgiving). The second type of holiday pay is pay for holidays in which employees are actually working the day of the holiday. Examples of these occupations may include retail workers, line workers, or nurses. Since these employees are at work and away from their families, consideration should be given to offer them an incentive to work the holidays. Many employers opt to pay employees time and a half or even double time for working on holidays.
If you are looking for additional incentives or alternative options to offering holiday pay, there are several other ways to approach your employees about working on days they may not want to work. Since people have different traditions and celebrate different holidays, you could have a volunteer system, in which employees voluntarily sign up to work on certain holidays. If you find that this approach does not work, then you could set up a rotation schedule so that employees rotate working on holidays.  This would prevent the same employees from working every holiday, or even the same holidays year after year. You could even consider doing a small raffle or buying a meal for those working on the holiday.
Deciding how to set up your holiday pay policy requires a lot of decision making. The HR team at UAP are experts in this area and can help you decide what, if any, holiday incentives to offer your staff. Contact us to see how we can help your business today.