Understanding PWFA (Pregnant Workers Fairness Act)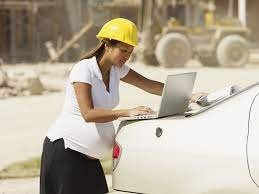 The Pregnant Workers Fairness Act (PWFA), effective June 27th 2023, requires employers with 15 or more employees to provide reasonable accommodations for qualified employees affected by pregnancy, childbirth, or related medical conditions. A qualified employee is defined as an employee or applicant who, with or without a reasonable accommodation, can perform the essential functions of the position with specified exceptions. An individual is still qualified if the inability to perform an essential function is for a temporary period, the essential function could be performed in the near future, and the inability to perform the essential function can be reasonably accommodated.
If an employee requests an accommodation for any of the above reasons, it is important to take into consideration that the following list below is considered unlawful practice:
Failing to make reasonable accommodations to known limitations unless the accommodations would impose an undue hardship (for example, a direct obstacle or burden on the business);
Requiring an employee to accept an accommodation other than a reasonable one;
Denying employment opportunities;
Requiring an employee to take paid or unpaid leave if a reasonable accommodation can be provided;
Taking an adverse action against a qualified employee requesting or using reasonable accommodations.
The PWFA incorporates the American Disabilities Act (ADA) concept of the good-faith discussion between the employer and employee to try to identify a reasonable accommodation. Some examples of reasonable accommodations required under the PWFA that employers can offer include additional restroom breaks, providing leave for an employee who does not qualify for the Family Medical Leave Act (FMLA), or reducing lifting requirements.
For more information on reasonable accommodations or questions regarding the PWFA, please contact our HR department at UAP.