Why do I need an Employee Handbook?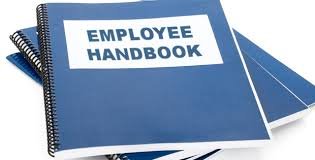 Every company has various policies and procedures that are expected of their employees.  An employee handbook is a commonly used method to communicate these various policies and procedures, as well as benefits and disciplinary rules . Having an up-to-date employee handbook is a useful tool for any company.  If your company does not have an employee handbook, you should seriously consider it.  If you already have an employee handbook, you will want to ensure that it is up to date.
When putting together an employee handbook you will have to be prepared to:
Make decisions and commitments about policies and rules for your business
Consistently enforce policies and rules
Discuss and explain the handbook to both new and existing employees
Comply with applicable laws
Creating or updating a handbook may seem overwhelming, but UAP can help make this a hassle-free process. There are many reasons to have an up-to-date employee handbook; listed below are some of those benefits for your company:
Provides answers to many commonly asked questions
Gives employees basic information regarding the company and their employment
Sets guidelines and eliminates gray areas
Helps eliminate disputes
Sends a message of open communication
Demonstrates a commitment to equal treatment of personnel
It can answer questions regarding employee benefits
Gives guidelines and support for write-ups and terminations
It can be used to protest unemployment claims
Can be used in a legal defense since a handbook is an employer's first line of defense in most employment-related lawsuits
Employers should have each employee sign an acknowledgement that they received a copy of the employee handbook.  Having an acknowledgement in writing provides proof that employees were made aware of company policies and procedures. It also should state that it is the employee's responsibility to read and comply with the rules and policies set forth in the handbook.
UAP's knowledgeable Human Resources staff can assist you in creating a new handbook, revising specific policies, or updating an existing handbook. We work with you to customize policies that suit your business, your staff, and your specific needs. We can also offer guidance and recommendations for any given situation. Every policy or handbook that UAP assists with is reviewed by an employment law attorney to ensure that they are legally sound.
If your company does not have an employee handbook, or has a handbook that needs to be updated, United American Payroll would like to help you! UAP provides custom handbooks as a free service for all clients.  Contact UAP's Human Resources Department for more information.